Ever Wonder what a Day in Life of a Marine Biologist is like?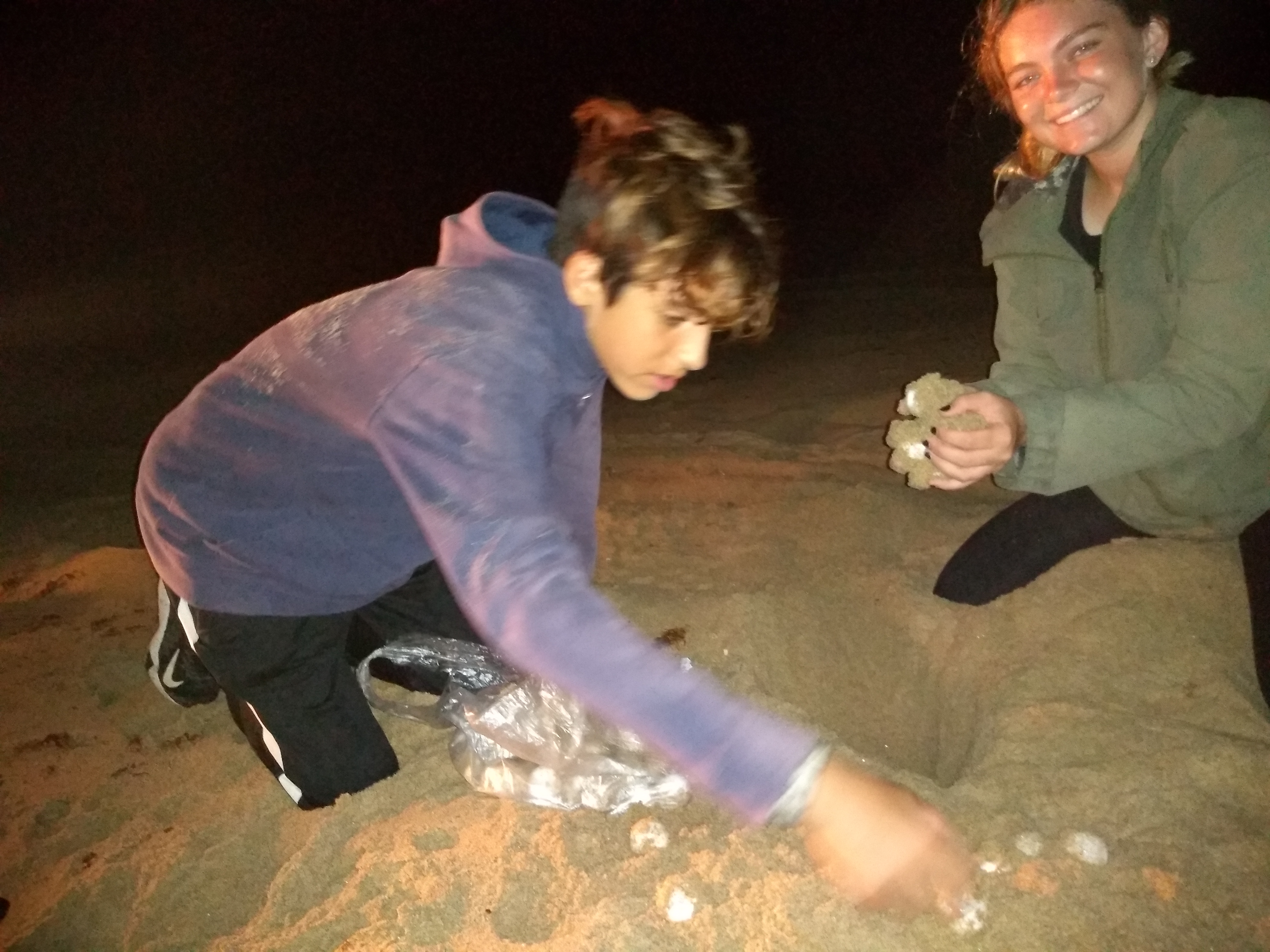 Don't miss this opportunity to go on Night Patrol to relocate endangered nests and the chance to see nesting turtles!
Participants will learn about sea turtle biology, environmental threats, Protection strategies and have hands on sea turtle conservation experiences.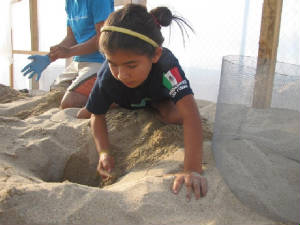 Sea Turtle nests are rescued and relocated to the incubation greenhouse during fall and winter months to increase hatch rates and balance gender ratios.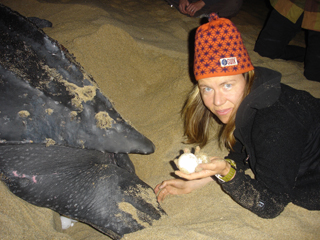 Leatherback Nest Collection
Activities:
10pm -6am Nest Relocation Patrols/Camp out
Students will participate in Beach patrols on ATV's to relocate endangered sea turtle nests, and learn how the Incubation Greenhouse in Todos Santos is helping increase populations and balance gender-ratios of endangered Olive Ridley and Leatherback sea turtles. If there is no nesting activity on the night of your camp out you are welcome to come back a second night!
Maximum five participabts per night,
Children must be accompanied by an adult,
All participants must agree to having hands free of sunscreen, insect repellant and other chemicals.
Register below:.




Scholarships are available for local students!
¡Becas Disponibles!