Ever Wonder what a Day in Life of a Marine Biologist is like?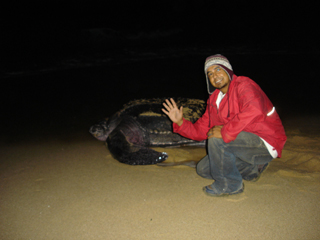 Biologist Roberto
Don't miss this opportunity to go on Night Patrol to relocate endangered nests and you even get to see nesting turtles!
Participants will learn about sea turtle biology, environmental threats, Protection strategies and have hands on sea turtle conservation experiences.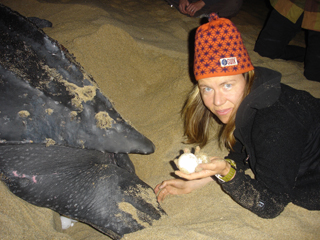 Leatherback Nest Collection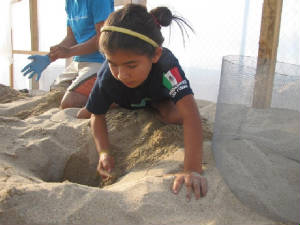 Participants will assist in patrols where endangered nests are rescued and relocated to the incubation greenhouse.
Activities:
11pm-2am or 3-6am Nest Relocation Patrols (depending on tides and beach conditions)
Students will also learn about Temperature-dependent Sex Determination (TSD), and how the Incubation Greenhouse in Todos Santos is helping increase populations and balance gender-ratios of critically endangered Pacific Leatherback sea turtles. All this in just one day!
Register below:.




Scholarships are available for local students!
¡Becas Disponibles!