Volunteer as an Instructor for Junior Lifeguards / Sea Turtle Camp
in Mexico this Summer 2017!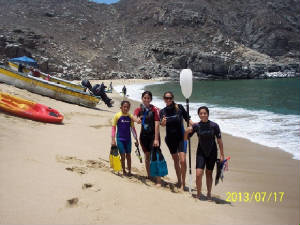 Junior Lifeguards Summer 2013
Instructors needed for Junior Lifeguards / Sea Turtle Camp in Southern Baja. The program is a fun aquatic program for local Mexican youth and tourists as well. Each session consists of four days on the beach teaching snorkeling, kayaking, boogie boarding and surfing, plus an overnight camp out to rescue and relocate endangered sea turtle nests.
Session 1: July 11-14 with turtle camp out July 16
Session 2: July 18-21 with turtle camp out July 16.
Instructors should plan to arrive on July 9 or 10 and depart July 22 or 23.
Daytime hours 10:00-3:00 (Tues-Friday)
Camp out hours 4:00pm -12:00 noon (monday night to tuesday morning)
Instructors should have some basic Spanish language skills and/or be good swimmers.
Space is limited to six Instructors.
Volunteers and Sponsors make this Course Possible for Local Children!
The following services are provided to Volunteers:
Orientation to Todos Santos & program, drop-off and pick-up from shuttle station in Todos Santos, transportation throughout course, and translation services if needed.
, Volunteers are responsible for their Airfare, Accommodations Contribution, and Meals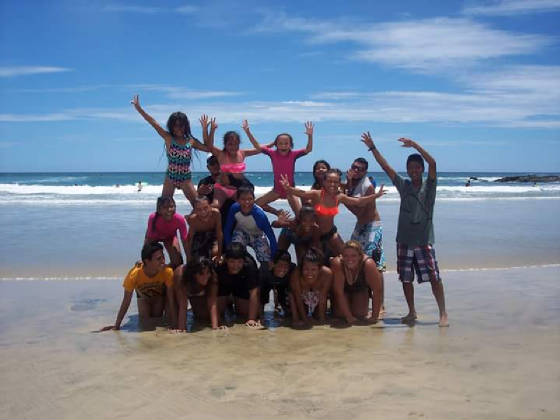 Junior Lifeguards 2016 Participants/ Participantes de Salvavidas Junior 2016
Register in two simple steps
Step 1:
After submitting your Registration Form, you will be taken to a page to reserve your Accommodations (Step 2).